Have you considered how to access your guttering?
In addition to looking after your gutters have you ever considered how you or contractors are able to access them whilst remaining safe? Current legislation dictates that as a building owner or landlord you have responsibility for the safety of others whilst working on your site. Scaffolding and other means of access can be an expensive option!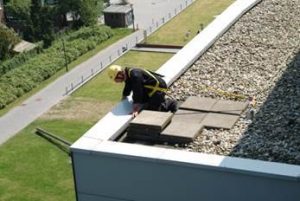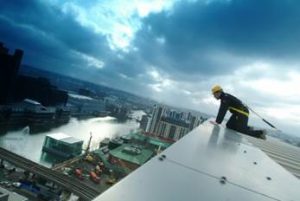 Have you ever considered a fall protection system?
Our sister company Gable Fall Safe has been designing and installing fall protection systems to offer safe means of working at height for over 20 years so we know what we are talking about!  Not only will you be able to rest in the knowledge that your visitors are safe but the implementation of a fall protection system is also cost effective!
If this is of interest please call 023 9246 6416 or email neil.wilson@gable.co.uk, and/or visit the following for further information on our products and solutions and what we can offer www.fallarrest.com & www.gable.co.uk